This DIY course is women's favorite.
It's designed to help you discover your unique leverage and unleash your inner creativity!
Receive the 11 "how to recipes" which include my step by step secrets so that you can identify your talents, values, gifts, pain points, and your leverage of uniqueness from your story and to create ( write, art, music, books, websites...)

This life changing course allows you to dig in, assess your life, and gain clarity to discover the reason why God gives you life!
As you learn, you're validated, contentment grows, satisfaction, peace, joy and wholeness unfolds as you now know and have direction to what you are to be creating and doing.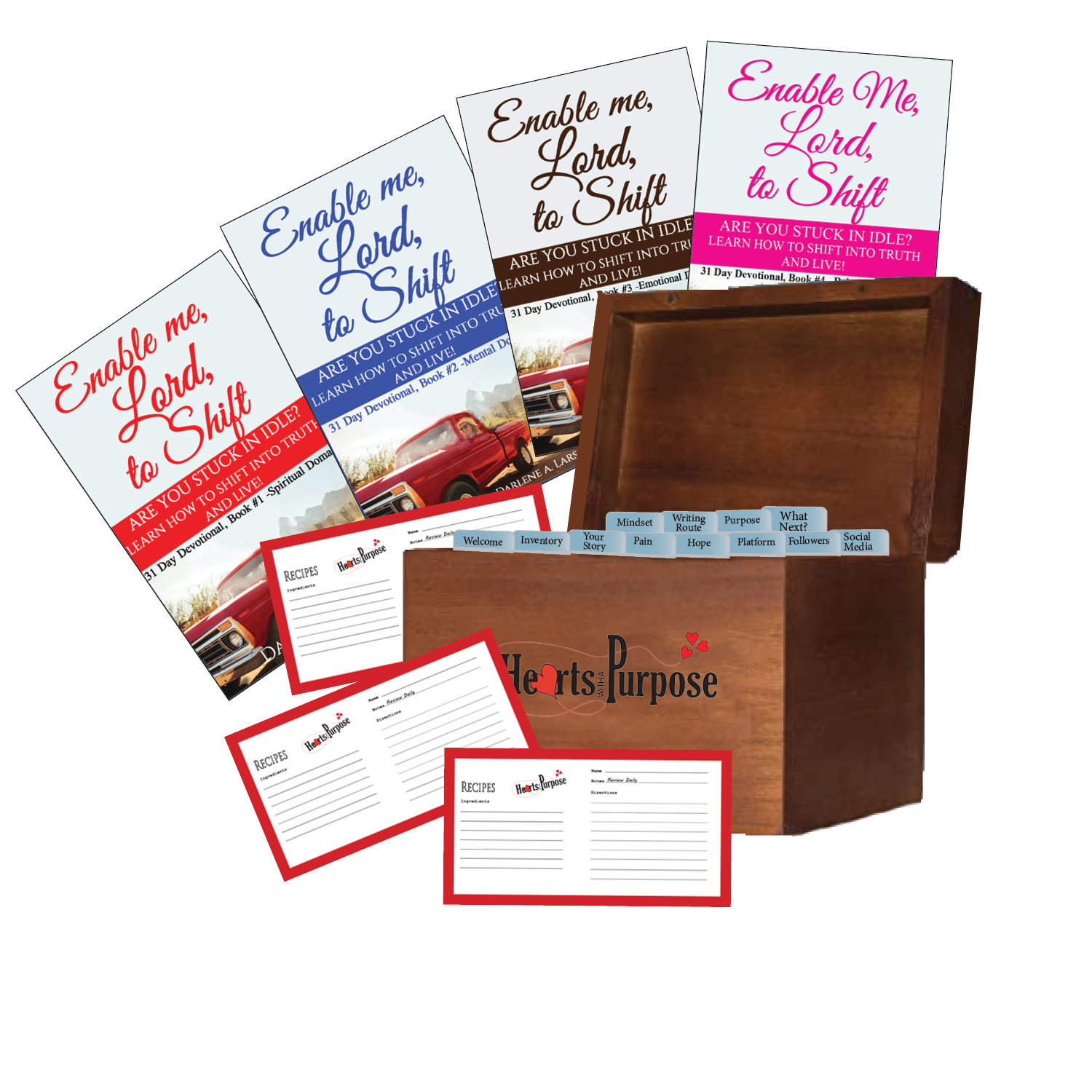 In 90 days you will learn: the author's secret recipes for success and how she learned to shift from the doubt and lie of believing, her life did not matter and that she could not write to now a published author of five books and coaches women around the world to discover their life purpose.
You Will Learn these How To Recipes:

How to gain clarity on your life purpose so that you can cast your doubt aside.
How to get your hard and heavy story out of you on to paper, so that you can experience freedom and joy!
How to know where to start to resurrect your buried creativity!
How to offer hope through your pain and that your pain is not wasted.
How to build a platform to reach your key niche of people that desperately need to receive your wisdom.
How to grow loyal followers on Social Media so that you can touch their lives with your created craft.
How to expand your reach so that you can multiple your message.
How to grow in confidence as a creative so that you write and or create more.
How to discern the best creative-writing route so that you save time, tears, and MUCH money.
How to affirm yourself and live out your life purpose so that you have pure joy and a smile on your face.
How to celebrate life along the way so that you love and live well.
How to know what is next in your life! Leave your imprint! And become whole and content within knowing your KNOW your life Purpose!
Frequently Asked Questions
How do I know if I am to write or not?
That question was one of my first questions on my life purpose journey. If you're asking this question, think about it, do you ask if you are to make fudge? Do you ask if you are to go on a bike tour? Perhaps, just asking yourself the question is giving you a clue. Enjoy discovering YOU as YOU answer the 35 + Life Purpose Coaching PDF's. You don't want to miss YOU and all God has entrusted you with.
How long do I have access to the Life Purpose Recipe Box of what and how to create for Christian Women?
You have 90 Days to work through the 12 tabs/weeks in the Life Purpose Recipe Box.
What if it takes me longer than 90 days to work through the Recipe Box of How tos for Christian Women Creatives?
The Recipe Box is open and yours for 90 Days! You have access to over 35+ PDF's of tested and tried writing and life purpose coaching material that is yours, if you download it all.
What do I have once the 90 days is over?
If you invested your time in the Life Purpose Box with the 12 videos and the 35 + Coaching PDF's sprinkled throughout, you have your answers to each of the "How tos." Plus, you've been writing your hard story on paper, typing scenes on your Word Doc, exploring creative and publishing options, expanding social media, and you're writing the doubt right out of your life to what you are to create and peace wins you over as you know your pain is being used for purpose with your creating book(s) or perhaps other creative outlets, such as art, music, etc. PLUS, you have Your Life Matters LifePlan as your guide for your future steps! And you NOW know: your core values, spiritual gifts, crucial roles, skills, abilities, talents, limiting beliefs, pain points, heart's desire, which all POINT to your purpose. You're smiling. Your Life Matters! The pain counts. You know it!
What are others saying?
"Dear Ones! Revelation 12:11 says, "...they overcame him (the adversary) by the blood of the Lamb, and by the word of their testimony." Our Savior's story in our lives is in us --- and is a powerful weapon of warfare! Are you having a problem "putting it together"? (Your story, your pain and to get it down on paper and your life purpose!) My former life-coach, Darlene Larson has designed a truly God inspired idea. Check this out!!! (The Christian women's Recipe Box for Success).  My year of coaching with Darlene was an investment with true Kingdom impact. Diana P.
What are others saying?
"I loved module 11 with "Who gives you the strength" and the FEAR check off page was like a WOW for me. Thank you so much!" Kristina.
What are others saying?
"This is such a creative approach for this process of our life purpose and writing. I appreciated the attention to the details of each coaching page and the encouragement along the way. Truly, you guided me through the process of discovering more clarity of my purpose and the affirmation I needed was included, do the hard work, and that writing will be apart of all creative outlets, it is a guide for clarity. Thank you." Lynn, 40 years old.
What are others saying?
"I am learning I must schedule time to write and what you taught about the daily insight with writing, I flagged it. Wow." G.L. 61 year old.
What are others saying?
This is what I have been looking for the practical how tos! G.F.
What are others saying?
This is helping me take steps and process my mess into a message to help others as I speak. Susan
What are others saying?
It's visually helping me process and divide my story. Glenda
What are others saying?
Wow, this course is helping me clarify my life purpose so I can fulfill it! Evelyn
Why did I invest money in this course?
I wanted to know my life legacy.
How do I get my hard story out of me, Darlene?
I drive you in the videos so you can go deep and address this issue with specific coaching worksheets. Don't wait for creativity to show up. You SHOW UP!
Your Instructor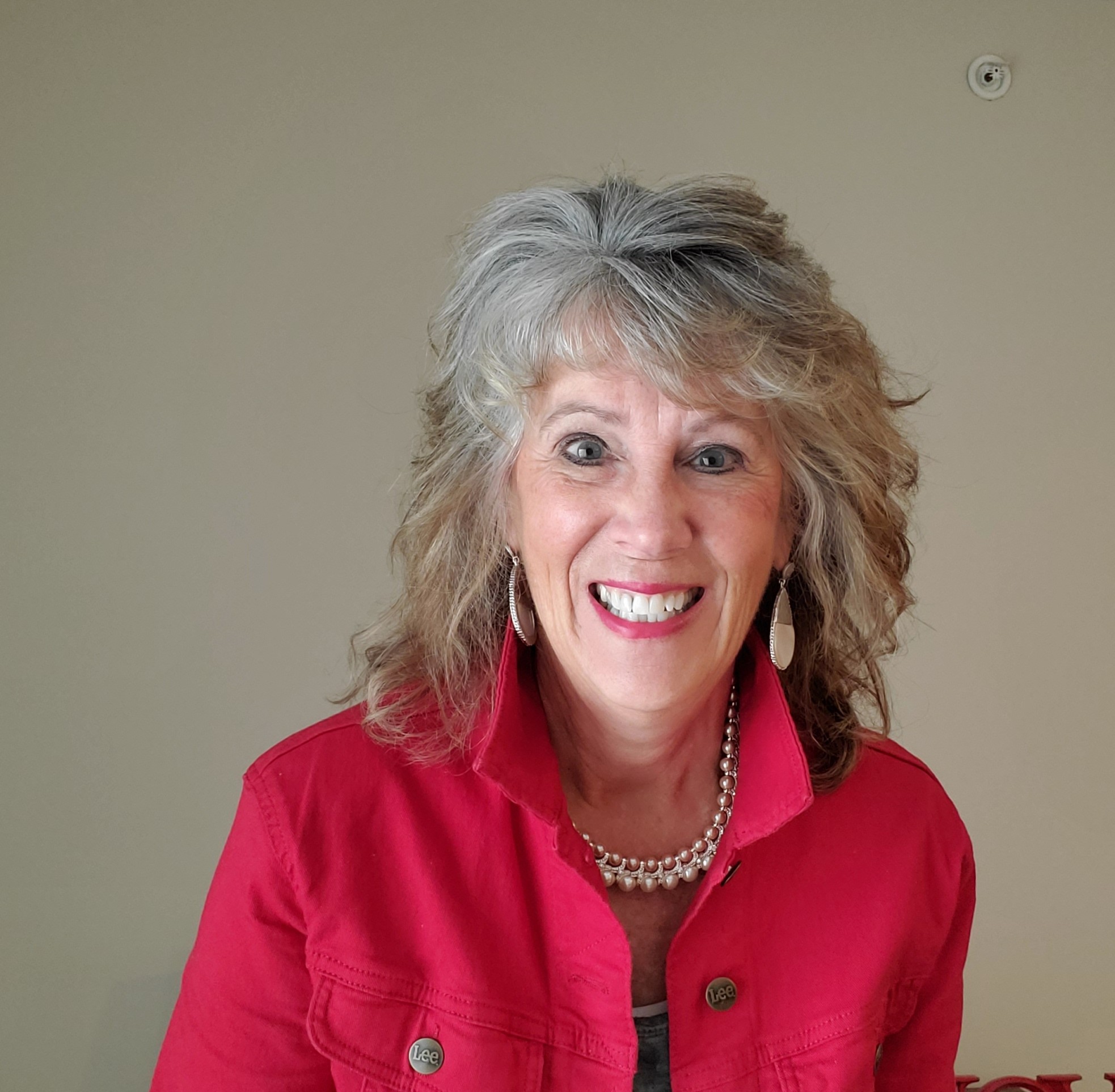 In 90 days you will learn: Author Darlene's recipes for success, as a published Christian woman writer.
Author of five books, and currently contracted with an award winning author and a literary agent, Darlene Larson is a Professional Certified Life Purpose Coach®, Grief-loss Coach, and Recovery Coach, and passionately coaches women around the world to cast their doubt aside, embrace the wealth of their unique giftedness, use their painfilled story for purpose, guiding them to write their stories, discover the best publishing route, and live out their life purpose with writing their book(s) or their other cretaive outlet.
Darlene is founder of Hearts With a Purpose